Pro-novo orientation programme
We know how exciting the world of banking is. By attending our Pro-Novo programme, all our employees begin preparing for this exciting journey.
The orientation of new employees is an integral segment of our human resources management function, aimed at supplying all new employees with the information needed for starting and continuing a successful career and promoting comprehensive understanding of the bank as a financial institution. However, Pro-Novo programme is not merely an insight into a group of information, general rules, regulations or mandatory corporate reading material, but an introduction into the collection of everything that makes our day-to-day work, from the principles we uphold in our work, the purpose of our existence, the image we aspire to to the method we plan on using to realise it.
The traditional method used for employee onboarding is becoming less and less appropriate in the labour market with quite dynamic and free fluctuation of work force, and especially of talents. This is precisely what prompted us to take one further step in the realisation of our aspiration – to become an eligible employer and to choose high-quality and successful employees.
Our Pro-Novo programme provides general information to new employees that is essential for the start of a long-term and dynamic learning process, acquisition of new knowledge and skills. We have recognised that time has come for a new perspective and transfer to a uniform onboarding method.
Welcome note from our director of the Organisation & Human Resources Department
Dear colleague,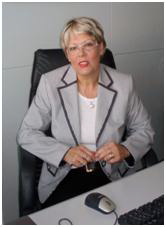 On behalf of my colleagues and myself I wish you all a warm welcome to our OTP team. I am convinced that, as a new member of our team, you will find many opportunities, for both professional and personal growth and development.
At OTP banka we try to create an environment where our fundamental values are integrated into the activities we perform for our clients, owners, employees and communities. We believe that every employee directly contributes to the growth and success of OTP banka and we hope you will be proud of becoming its member. I am convinced that your personal contribution will help our bank reach its vision, and that the experience you gain at the bank will add value to your career and also help you fulfil personal objectives.
I hope that our "Pro-Novo" programme, which is the name given to the onboarding programme for practical reasons, will be a valuable source of information and help you understand the rules and procedures, as well as your rights and obligations. We will familiarise you with our OTP banka through its history, internal organisation, its values and core activities. We will familiarise you also with a series of business segments, as well as the role of the employees in the business process.
Therefore, should you have any questions in regard to this programme or other material made available to you in the process of onboarding, hesitate not to turn to your line manager or HR staff for help. I am convinced that they, as any of your colleagues for that matter, will help you feel welcome and a satisfied member of our OTP team. We are aware that trained and motivated employees are our greatest asset and have resolved to be your true support on this path. 
I hope that your job with OTP banka will be both a challenge and a reward, as our success also depends on you.
Once again, welcome to OTP banka!
Damira Burčul
Director of the Organisation & Human Resources Department