Internal communication
We are creating ambiance of trust and mutual respect.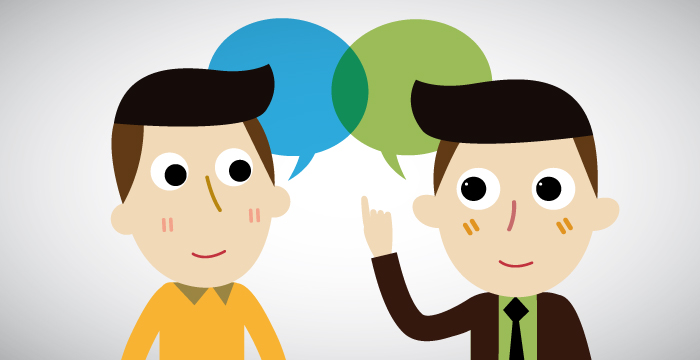 We wish to provide basic guidance for our employees to help them understand their responsibilities and ensure efficient performance of tasks and lastly, to indicate the values, standards and professional level they are expected to satisfy. Therefore, at the bank we pay great attention to the development of various forms of internal communication so, in addition to the already standard use of e-mail, today our mutual communication is unthinkable without the use of the Intranet, already the main source of information for all our employees. We encourage communication that is based on respect of individual opinions and attitudes, honouring and promoting fair and professional relationship with all employees, regardless of their functions or levels of activity within the organisation.
However, it is our policy to impose limitations on employees' personal behaviour as little as possible. We rely on our employees' good judgement and sense of responsibility and all the employees are expected to support communication initiatives at the bank. We promote open and honest two-way communication at all levels, believing that efficient communication helps build mutual trust and understanding and that it contributes to a constructive and pleasant wok environment, high degree of efficiency and organisation' success. We have defined our communications and open door policy for all employees, which means that any of our managers' doors are always open to all employees so that they may freely communicate with them. Naturally, not everyone has to agree on all points, but we are aware that appropriate attention must be paid to our mutual communication. Establishing ambiance of trust and mutual respect is our permanent, though not our only objective. We know that good communication and relationship arise from within. With that in mind, OTP banka issues a bulletin called otpbankaINfo, and the results of our regular annual employee satisfaction poll also testify to the importance we attach to internal communication. 
Više... 
About the employee bulletin
Our employee bulletin is published quarterly in 1,500 copies.

This bulletin has extremely varied content and covers various business areas, as well as work and personal lives of our employees. In addition to the letter of the editor-in-chief, the bulletin is filled with articles and photographs featuring the bank's commercial network (e.g. opening of new branches), news about new products or services available or comments on our activities. OTP Group news, news about employees and their presentation or a charity to which the Bank contributed are also regularly featured in our bulletin. Let us not forget to mention professional comments of our external associates, or pieces of advice available to each employee for pondering action and making positive changes. And another important matter is the fact that we, the bank's employees, take active part in the issuance of this internal bulletin, which ultimately increases the sense of unity and belonging to our OTP banka and the whole Group.
About the satisfaction of our employees
Satisfaction of our employees is exceptionally important to us and we have continuously been keeping track of it since 2005
With the purpose of gathering relevant information on the expectations and the level of satisfaction of our employees in matters of mutual interest to the bank as the employer, and ourselves, its employees, ever since 2005 the bank has been conducting a regular annual employee satisfaction poll, whereas as of 2011 the poll has been conducted online via the Intranet. Also, by continuously conducting this poll our managers have insight into potential effects of the measures taken over the year for the purpose of boosting employees' satisfaction.  
We are aware of the fact that there are numerous both internal and external factors which influence the satisfaction of our employees and that those factors may vary over time. In addition to changes in the workplace, for the past several years we have been witnessing (mostly negative) changes in economic and social trends with direct impact on the business climate and the level of satisfaction of the Croatian citizens and our employees.
However, despite the fact that last two three-year cycles of the poll were marked by the recession and great economic crisis, we may proudly state that our employees' satisfaction as it was at the beginning of the period has mostly remained the same, whereas the latest research even shows a positive trend, i.e. mild increase in satisfaction.  
As the uncertainty surrounding the economy lingers, even in the last poll the employees pointed out job security and salary as the most important factor of their satisfaction. The results also confirmed high level of loyalty amongst our employees, as well as high level of satisfaction in the area of internal communication. A significant number of employees have expressed their satisfaction with their jobs which they consider to be challenging and stimulating their further improvement and development. We are aware that our employee's' satisfaction and their job engagement is not something that should be measured once a year and we certainly do not get carried away with the high level of satisfaction in individual areas indicated by employees so far. We know that these are work aspects that must be built further in day-to-day activities and that responsibility for it is mutually shared by bank's employees, regardless of their functions and roles in the business processes, and we should act accordingly.
Više...